Alexis is a serial killer who collects his victims' attributes and skills. Angelos, an aspiring writer, becomes obsessed with Alexis and tries to decode his personality in order to write the perfect book.
Directed by Thodoris Vournas
Written by Caterina Vaimaki
Starring Dimitris Liakopoulos, Nefeli Papaderou Christos Kapenis and Michalis Oikonomou
Cinematography by Fanouris Kazakis
Set and costume design by Giannis Doumas
Music by John Baxter
Editing by George Tsirogiannis
Production sound by Antonis Zervos
Sound design by Panagiotis Elmazai
Production manager: John Nikolettos
Assistant director: Selini Papageorgiou
Script supervisor: Tonia Giannoula
Makeup artist: Elli Kyriazidou
Behind the scenes videographer: Apostolis Koutsianikoulis
Behind the scenes editor: Pantelis Koulouridis
Graphics and poster design by Anthony Galatis
Produced by Direct Productions, Protasis Productions and Thodoris Vournas
"The Collector" is a person that kills other people in order to collect a character trait of the victim. He meets people and sees something that is truly good about them. He then 'steals' it from them by assuming this character trait and killing the former bearer. In that way the Collector becomes a better person…by killing others.
- Berlin Film Journal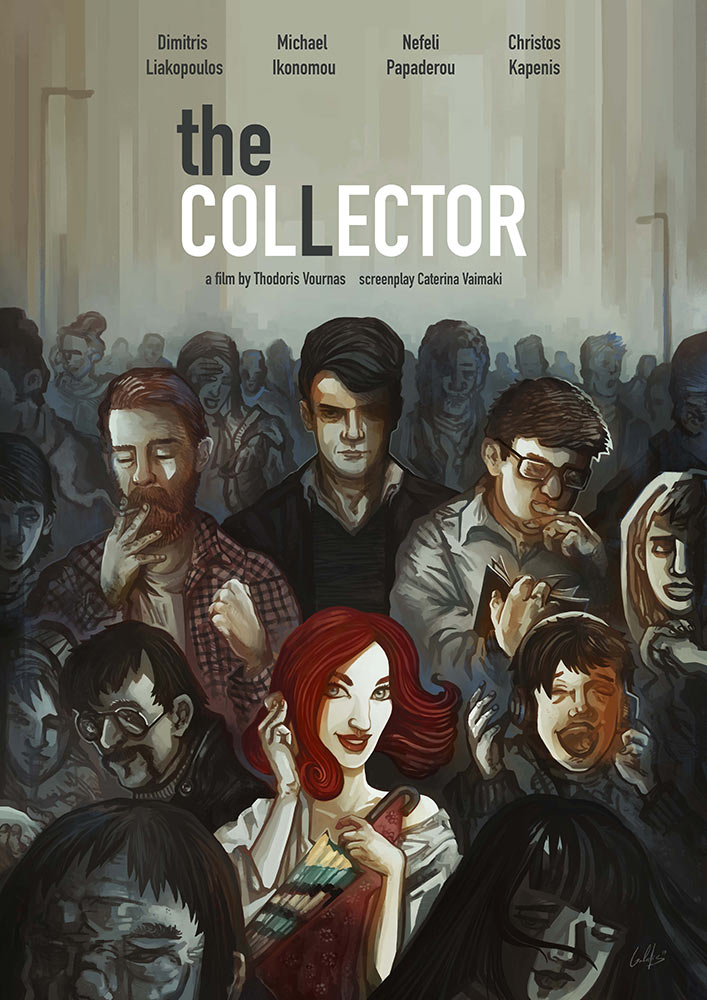 Festival Awards & Screenings
Best Short Fiction Script
London Greek Film Festival 2017
London, UK
Official Selection
Drama Short Film Festival 2018
Drama, Greece